If you are an Ontario-based corporation with over 50 employees, or public-sector organization, you will have to answer the following questions as part of your AODA annual report in the digital accessibility section:
5. Does your organization have one (or more) website(s) which it controls directly or indirectly ('controls' means that your organization is able to add, remove and/or modify content and functionality of the website)? *
5.a. Do all your organization's internet websites conform to the World Wide Web Consortium Web Content Accessibility Guidelines 2.0 Level AA (except for live captions and pre-recorded audio descriptions)? In the comments box, please list the complete names and address of your publicly available web content, including websites, social media pages, and apps. *
https://www.ontario.ca/page/completing-your-accessibility-compliance-report
Without testing your website page-by-page, it's hard to know where to begin with answering these questions.
This is where you can use one of two options. Either the free AChecker tool to manually check page-by-page each of your web pages. This may take some time however so you may prefer to automate the process through regular and comprehensive website reports through one of the listed ACHECKS subscription plans.
The ACHECKS report provides for both an overview aggregating any errors found across the website as well as the ability to drill down to any given error such as below, identifying visually exactly where the problem lies and providing for helpful steps that can remediate the issue: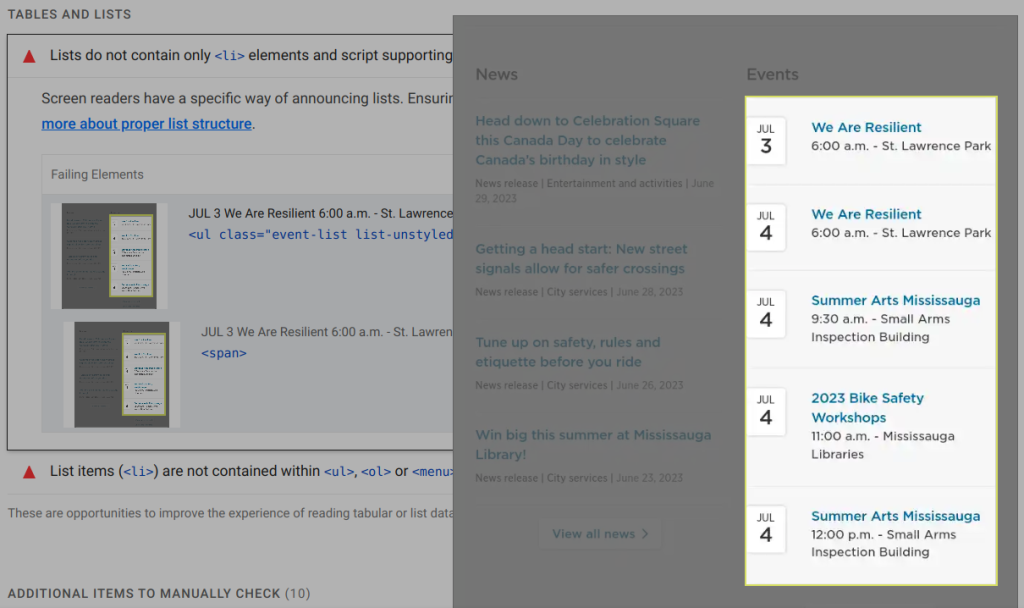 ACHECKS helps you provide an evidenced-based approach for your organization to help ensure an accessible website, and includes any PDF documents that are hosted to ensure that you have a comprehensive document accessibility strategy as well.
We also work with agencies helping them provide the professional services of ACHECKS for their clients.
Case Study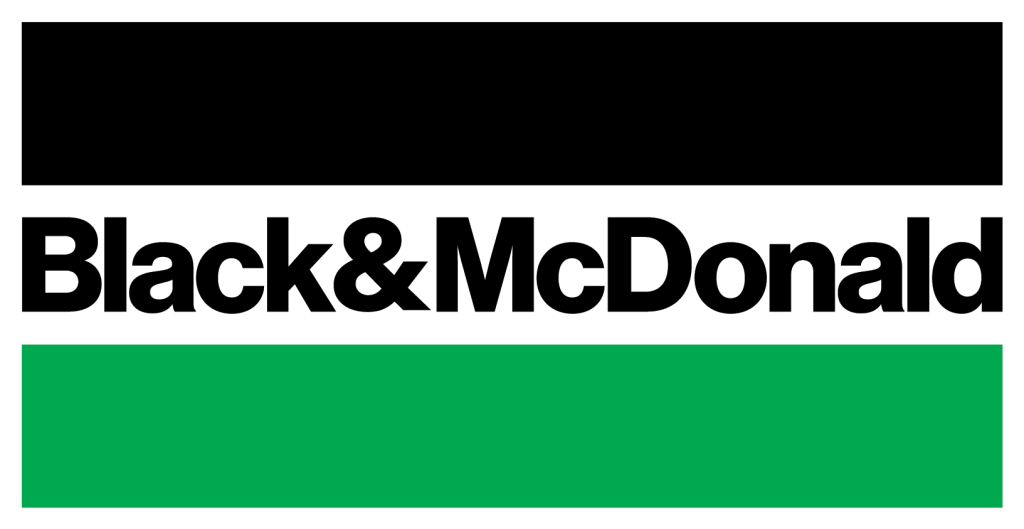 We worked with Black & McDonald—one of North America's most respected integrated, multi-trade service providers—with the accessibility remediation of 11 of their websites towards compliance with the AODA.
If you need help with remediating any issues on your website, contact us below for an experienced, professional service with a quick turnaround time to help your team demonstrate its commitment to accessibility for its users and towards any of its accessibility requirements.